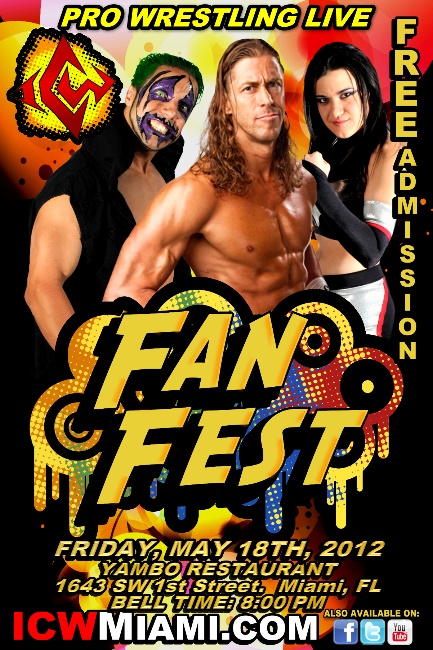 Match # 1: Teddy Khan retained the ICW Hard Knocks Championship from K-Cling by DQ, after K-Cling was disqualified for using the ring bell multiple times on the Hard Knocks Champion.
Match # 2: Justin Sane got his first victory after defeating the returning Arson Blaze with the Shooting Star Press.
Match # 3: The TECH Squad pinned the Sin City Sex Bombs for the victory as The System battled Youth and Revolt, the ICW US Tag Team Champions, who interfered in the match.
Match # 4: Angel Rose defeated Sean Phoenix with the Cross Rose.
Match # 5: Adrian MarX got the victory over Beastly Brody after hitting the Double Underhook Body Scissors DDT of the Top Rope.
Match # 6: The Current ICW Pure X Crown Champion had his hardest defense to date as he battled two former ICW Champions. Joker pinned J-Biggs after connecting with The Flying Zorbi (Frog Splash).
Match # 7: Stevie Richards defeated Dash Maverick after a very exciting back and forth match. Richards scored the victory after hitting the Stevie Kick. After the match both men shook hands and embraced.