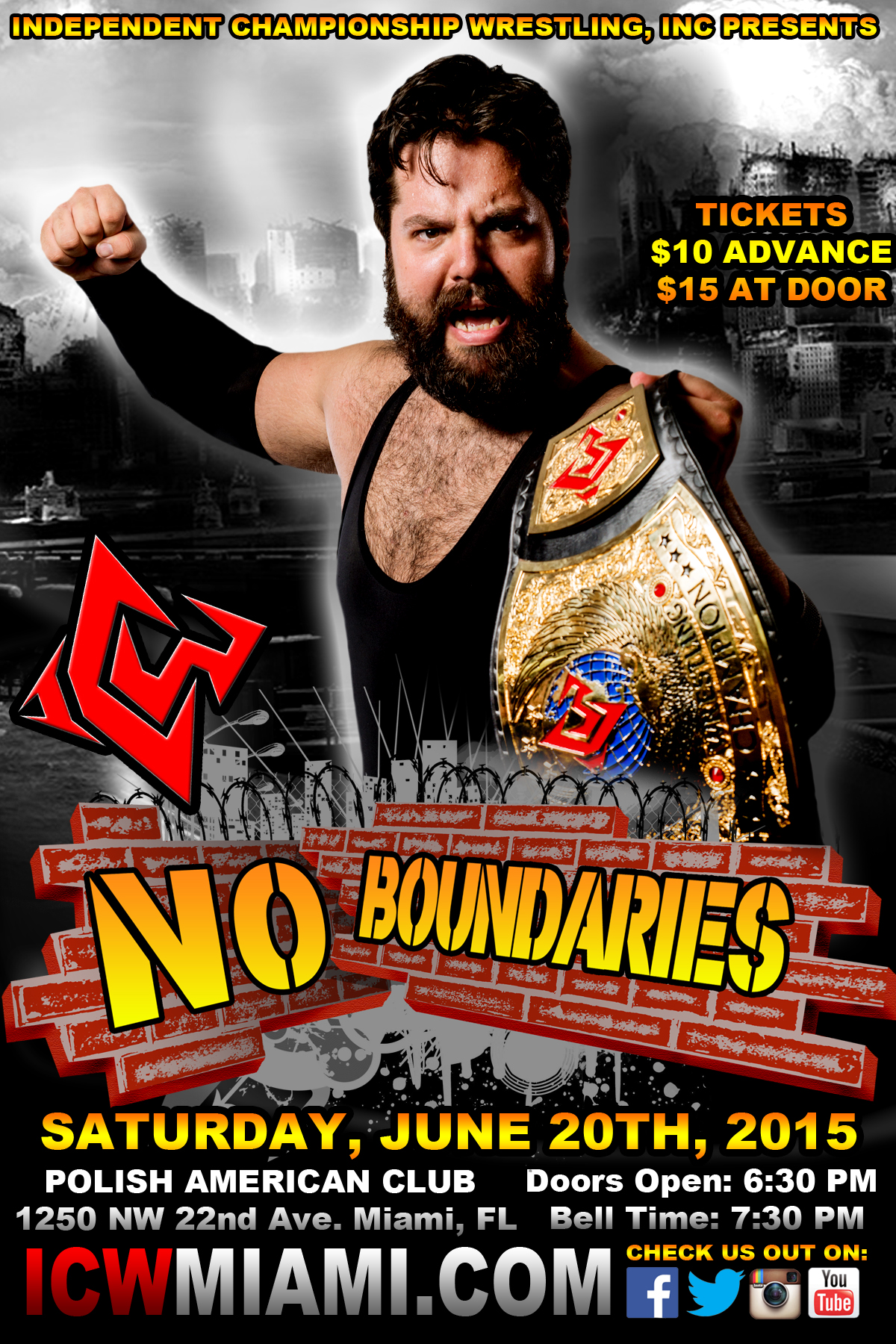 ICW PURE X CROWN CHAMPIONSHIP
6-PERSON SCRAMBLE LADDER MATCH
Jack Zero defeated Craig Classic, Aron Agony, Angel Rose, Julian Kelevra, & K-Cling after faking an injury and coming back into the match, climbing the ladder and grabbing the ICW Pure X Crown Championship that was suspended above the ring.
JOJO defeated Jordan Rayner in his debut match in ICW after a superplex off the top rope
Barrington Hughes defeated Dash Maverick with a Belly to Belly Suplex.
Dash Maverick defeated BJ Murdoch via Referee Stopage
Mykal Manix made quick work of Julian Kelevra defeating him with the dreaded Package Piledriver
ICW CHAMPIONSHIP
TRIPLE THREAT MATCH
Mike Monroe defeated Shawn Prime & Anthony Jannazzo to retain his Championship
After the Match: Shawn Prime attacked Monroe's brother Jim Sherbert and the ScrewDriver on him
Mykal Manix defeated K-Cling with the Package Piledriver
ICW PURE X CROWN CHAMPIONSHIP
TRIPLE THREAT MATCH
Craig Classic defeated Jack Zero & Aron Agony after hitting the Avalanche Driver on Agony onto Jack Zero.
After the Match: Craig Classic said he could beat any talent in ICW because he is by far the most talented wrestler in that locker room. The lights went off at the ICW Arena. When the lights came back on, Mr. 450 Jesus de Leon was standing across the ring from Classic.
ICW PURE X CROWN CHAMPIONSHIP
"Mr. 450" Jesus de Leon defeated Craig Classic with the 450 Splash.
BJ Murdoch defeated Vinnie Ramaguchi in this Friend VS Friend match.
After the Match: The Power (Murdoch and Hughes) hugged Ramaguchi as this is The Gooch's last match before heading to Afghanistan to fight for our country. When the power left the ring the unthinkable happened. The Sin City Sex Bombs "Ricky Turbo and Eli Vega" made their return to ICW and attacked Ramaguchi. The Power then came to the save and a brawl ensued until Dash Maverick cleared the ring wielding a chair.
Dash Maverick defeated Anthony Jannazzo via Calf Lock submission
Mike Monroe made Shawn Prime tap to the Fujiwara Armbar.
After the Match: Mykal Manix slid into the ring and attacked Monroe's best friend John Beaver and hit him with the Package Piledriver. Senior referee Bruce Owens tried to stop Manix and the unthinkable happened Manix hit Owens with the Package Piledriver. Monroe and backstage personnel including referees and ICW Owner Skorpio.