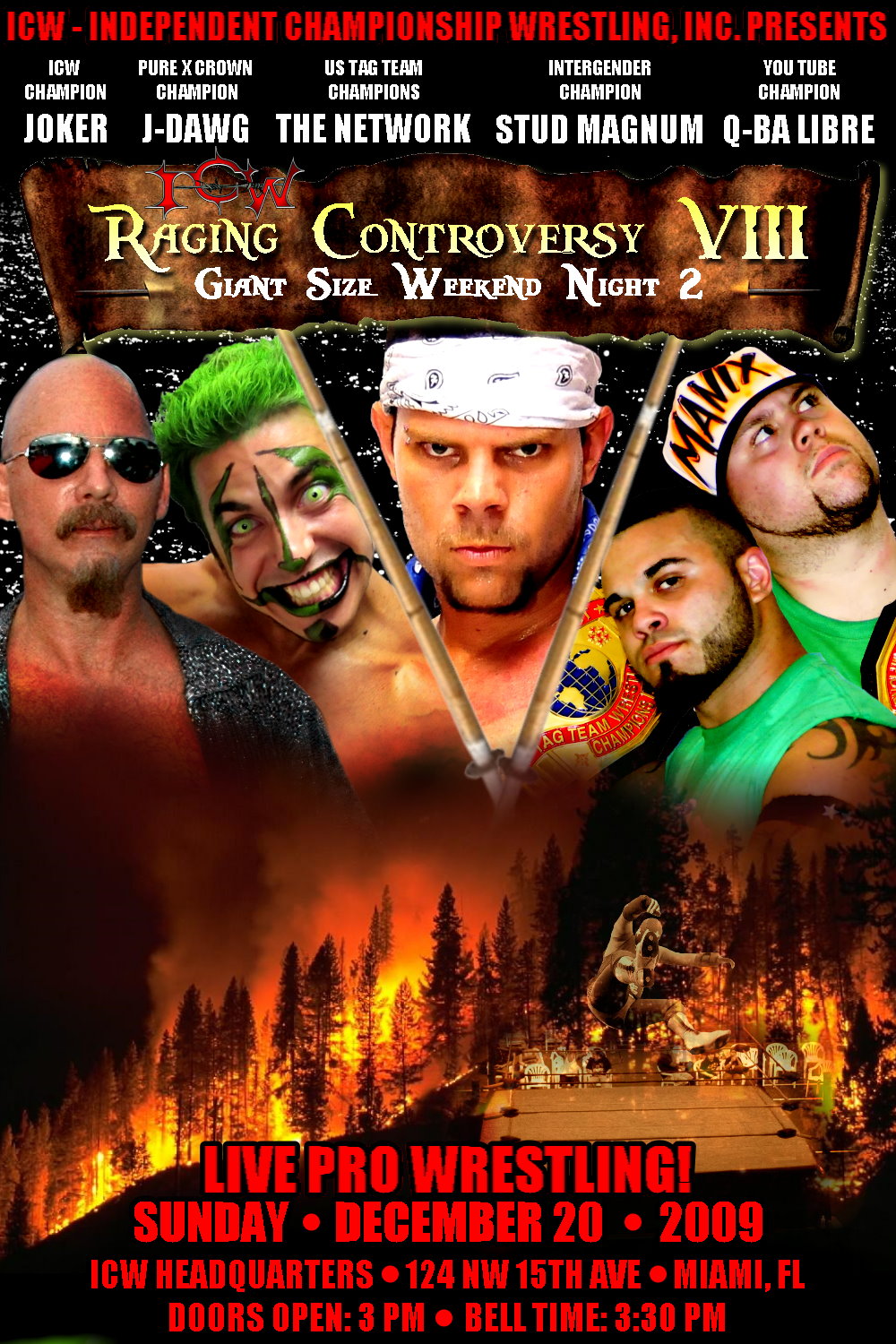 The Night Stalker made quick work of Maxwell Chicago
Sean Phoenix & Evan Sky defeated The Air Force
ICW Raging Controversy VIII:
J-Dawg Brooks defeated Mr. Vega to retain the ICW Pure X Crown Championship, after the match Ernest R. Alexander III layed out both men
Rusty Brooks quit as Director of Authority and began managing a new comer by the name of Joey Saint
Joey Saint defeated Alex Aztec, Johnny Impulse, and Clark Banner in a 1 on 3 Handicap Match
Beast defeated Q-ba Libre, Bobby Sanford, Dude Hate, A-Poc, and Evan Sky to retain the ICW You Tube Championship in a Kill the Man With The Belt Match
The Angel Rose VS Allison Spade match was thrown out when the Rude Awakening took out Angel Rose in the entrance.
The Network made the save for Angel Rose and asked her to come back to the Network
Dash Maverick defeated Ernest R. Alexander III to become #1 Contender
The Network defeated ThunderStorm to retain the ICW United States Tag Team Championships
Shawn Prime (aka DBK) defeated Joker to become the new ICW Champion!
Shawn Prime joined Skorpio, J-Biggs, Stud Magnum, Arson Blaze, Teddy Khan, Allison Spade, and Bling David Diamond's Rude Awakening!