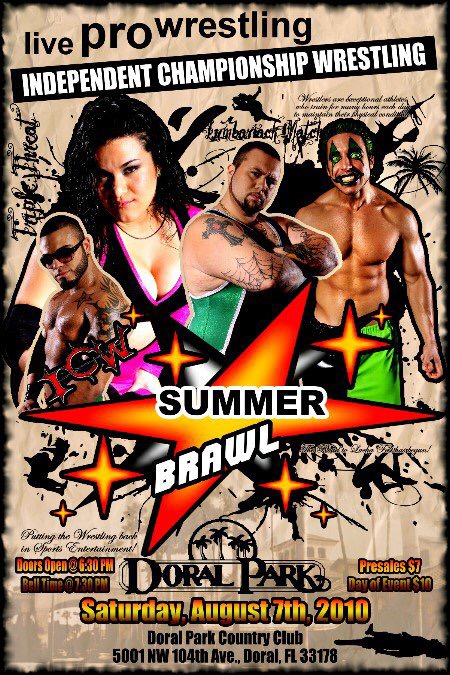 Joker was attacked by Jordan Rayner and the ICW Champion was taken to the hospital.
Shawn Prime & J-Biggs defeated Evan Sky & Sean Phoenix to become the new # 1 Contenders for the ICW United States Tag Team Championship
Calypso defeated Angel Rose, Nina Ink, & Vanessa Venom to retain her ICW Women's Championship
Dash Maverick defeated Jack Zero to retain the ICW You Tube Championship
The System defeated The TradeMarX to retain the ICW United States Tag Team Championship after intereference from the East Coast Ridaz (J-Dawg Brooks & Joey Saint)
Ernest R. Alexander III defeated Dude Hate in a Lumberjack Match to retain his ICW Pure X Crown Championship.
ICW Majority Owner Big Daddy Gonzo told E.R.A. that he must defend the his title in a 21 Man Battle Royal, that's right E.R.A. defends his title against 20 other men.
Maxx Stardom won the 21 Battle Royal to regain the ICW Pure X Crown Championship.
ICW Minority Owner Skorpio vacated the ICW Championship due to Joker not being able to defend the championship
A Triple Threat Match was held to crown a new ICW Champion.
Jordan Rayner defeated Brian "The Beast" Brody and "The Golden Boy" TC Reid
Joker made his way back to the Doral Park Country Club and demanded a shot for his title. Big Daddy Gonzo made the match No Holds Barred.
Joker defeated Jordan Rayner to become a 3 Time ICW Champion.