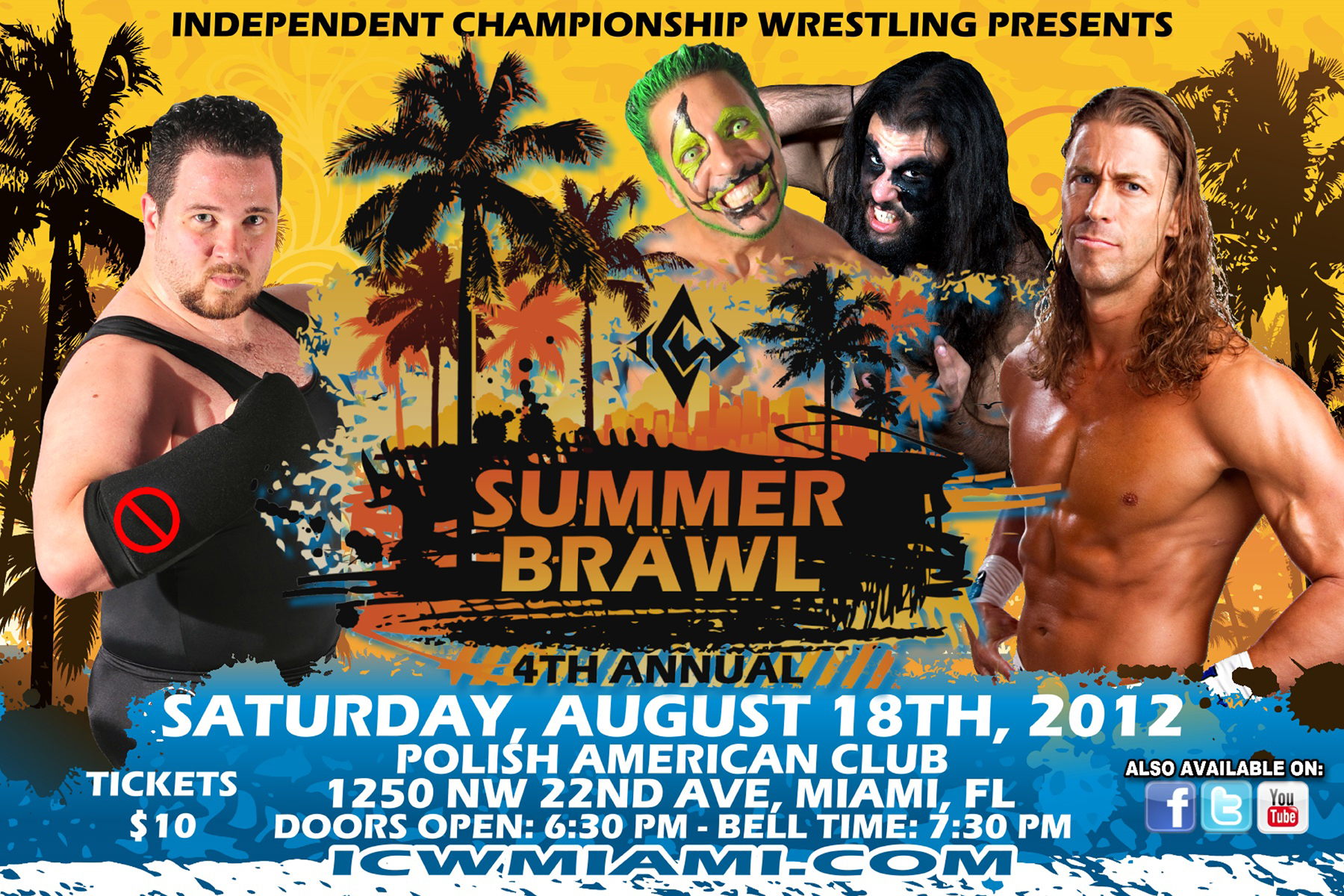 Pre Show: Andrew D. Dawson verbally attacked the ICW fans. Teddy Khan showed up from the crowd and did the same, until they were interrupted by El Hijo de Q-ba Libre. Libre made quick work of the two combatants and exited in the same form he came in, dancing salsa.
Match 1: J-Dawg Brooks defeated Angel Rose to retain the ICW Hard Knocks Championship.
After the Match: The Golden Sheik and the TECH Squad threw Angel Rose out of their faction. Telling her she wasn't getting the job done. TECH then began to attack Rose which brought out the ICW US Tag Team Champions.
Match 2: The System defeated TECH Squad to retain the ICW US Tag Team Championship.
Match 3: "Sycho" Sean Allen and MDK went to No Contest after interference by Jordan Rayner.
Match 4: Tommy Vandal defeated Aron Agony in controversial fashion. A Ladder Match has been announced for a future event.
Match 5: Adrian MarX and K-Cling became # 1 Contenders after K-Cling attacked MarX and MarX fell on his opponent for the three count. Sin City Sex Bombs and the team of Flex Magnum & Teddy Khan were the other two teams involved in the match.
Match 6: Beastly Brody defeated Joker to capture the Pure X Crown Championship in a match that went all around the ICW Arena and included a host of weapons provided by the ICW fans. Former TNA star Jesse Neal was also involved in the match.
Promo: Dash Maverick comes out mocking Stevie Richards' days in the Right to Censor. Maverick tells the ICW fans that he will take Stevie Richards out for good tonight.
After the Match: Beastly Brody quit ICW. The Pure X Crown Championship has been vacated.
Match 7: ERA defeated Jordan Rayner to become the # 1 Contender for the ICW Championship.
Before the Main Event took place, Big Daddy Gonzo made his comeback. Gonzo said that he has added a little something to the Maverick VS Richards match. Gonzo goes on to make it a Triple Threat Match.
Match 8: Shawn Prime defeated Dash Maverick and Stevie Richards to become the new ICW Champion.