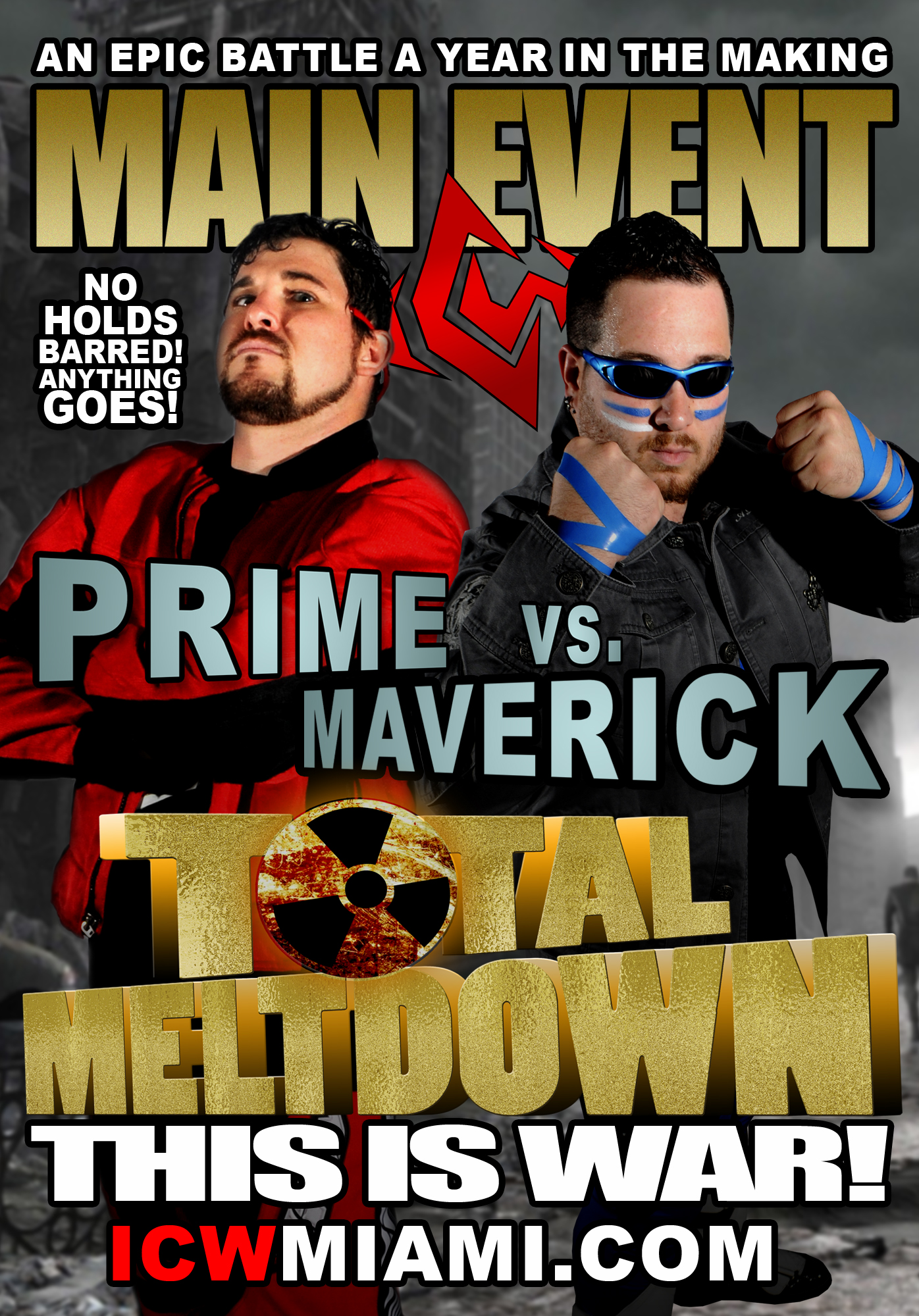 Daniel Modem and Andrew D. Dawson retained the ICW United States Tag Team Championship by defeating the T.E.C.H. Squad and the M&P Express. K5 after they hit their finisher the "Product of Youth" to conclude a very fast and exiting tag team match.
Jack Zero defeated Justin Sain to retain the ICW Pure X Crown Championship. The finish came when Jack Zero hit the Ground Zero after Sain missed the Shooting Star Press.
After the Match: Jack Zero joined the commentator's table as he wanted to see the next match up close and personal.
Joker and Adrian MarX ended in a disqualification after Jack Zero interfered coming into the ring with a ladder.  As Joker and Jack Zero fought over the ladder, Adrian MarX spring board drop kicked the ladder knocking down both Zero and Joker.  Adrian MarX then hit the two wrestlers with the ladder again, he then picked up the ICW Pure X Crown Championship and said that he should be the the champion. Adrian MarX continued to pose with the ICW Pure X Crown Championship.
A Triple Threat, Tables, Ladders, and Chairs match for the ICW Pure X Crown Championship has been announced between Jack Zero, Joker, and Adrian MarX.
JB Cool defeated Beastly Brody in a hard fought contest.
"Your favorite wrestler's favorite wrestler" Gus Gomez came out to introduce himself. He told the ICW fans that he was going to take Mykal Manix out tonight. Former ICW Champion VEGA came out and told Gomez that he has worked up the ladder in ICW and he hates Mykal Manix just as much as Gomez does. VEGA told him he would be watching his match later.
Maxx Stardom defeated Sean Allen in a hellacious bloody match that had all the ICW fans involved as they were allowed to bring weapons for this match.
Angel Rose defeated Ricky Turbo with the Cross Rose.
Gus Gomez defeated Mykal Manix with the Front Face Lock Driver.
After the match: K5 came out and attacked Mykal Manix with help from Gus Gomez. Maxx Stardom came out to make the save. Maxx Stardom challenged K5 for the US Tag Team Championship. After the challenge K5 jumped in the ring again. K5 attacked both members of the System. The ICW Champion J-Biggs came out. Biggs said to K5 you want a fight then lets make this a 6 Man Tag Team Match.
ICW Champion J-Biggs and they System defeated former ICW Champion VEGA and the current US Tag Team Champions Daniel Modem and Andrew D. Dawson by submission.
Dash Maverick defeated Shawn Prime with the DashKO on a chair in a 24 minute 18 second 5 star match. Maverick proved to the ICW fans what his motto of Leave it all in the Ring means.