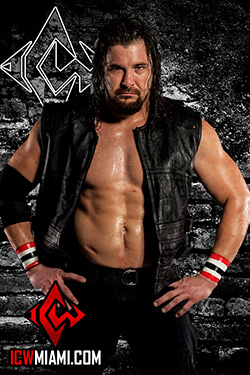 Former 4-Time ICW Champion Shawn Prime has been hired as the new General Manager of ICW – Independent Championship Wrestling, Inc.
Prime was a mainstay in ICW almost from its inception. Prime's dynamic personality and sheer intensity raised the bar for everyone in the ICW locker room.
Prime walked away from in-ring competition on November 5th, 2016 at ICW's Luchafest IV after a show stealing performance against former WWE Superstars Stevie Richards and Gangrel.
The former champion's in-ring prowess will be invaluable in the ICW Office and Locker Room.
#AllHailGMPrime